This weekend, a cold front moved in and we promptly turned off our AC. In Texas, you get about a month- two if you are lucky- where you don't have to have on either the AC or the heat. Our electric bill rejoices.
Things here have been...quite. As you can tell by the lack of posting on this blog, there have been no vacations, no earth shattering news. Just the gentle hum of everyday life.
I have been doing a lot of reading and listening to audiobooks in general. Recently I stumbled upon a book that absolutely rocked me to my core: The Fault in Our Stars. Have you read it? First, let me say, I listened to it via audiobook and it was perfection. The story engulfed me and I could not stop listening. I kept telling people about it and they would ask "what's it about?" and I would respond "these two kids with cancer who fall in love." But that description doesn't really do it justice because its so much more then that. It is about life, It is a lot about death. It is one of the most beautiful love stories I have ever heard. It is happy, it is epically sad- but mostly its inspired. The characters, their stories, their insight: it just gutted me with the perfection. It was so well done I want to write a letter to John Green to thank him for writing it. These characters will stay with me forever. This is a must read, for everyone.
***
I am not quite sure what came over me, but one day I went in my closet and decided I literally hated everything. So I cleaned out a good 1/3 of my closet and donated it. Just like that. And you know what? It felt freeing. Until I realized I no longer had 1/3 of my clothes. Then I felt like I had no clothes.
I decided that I wanted to methodically start re-acquiring basics, so I made a list of things I wanted and have been slowly trying to check things off that list. This list includes (but is certainly not limited to) the following:
-Longchamp Le Pliage Tote (
PURCHASED
. I have wanted this bag for awhile, but now that Kate Middleton is constantly photographed with hers I wanted it even more.)
-New sweaters for fall (
PURCHASED
, thanks
Banana
for an awesome sale)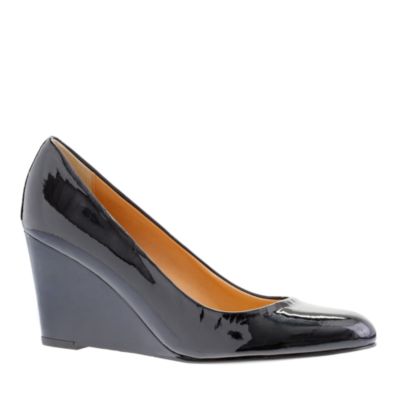 -Black patent wedges for work (Still looking, t
hese JCrew ones are a little too pricey.
)

-Gold pendant necklace (Once again, still looking for one that wont break the budget)
-
Anne Taylor skinny jeans
(
PURCHASED
. These are literally the only skinny jeans that don't make me look like an ice cream cone. I really don't know how I feel about this whole skinny jeans trend. Actually, I know exactly how I feel about it: I hate it. Skinny jeans look awful on me, but these only look minimally awful and I am never one to balk at a trend.)
-Trench coat for fall (Once again, still looking, and debating on either red or kaiki)

-3/4 sleeve black dress for work (Purchased. Thanks again, JCrew)

-New camis for layering (Still looking. I am very picky about my camis. I like them to be crew neck with none of that built in bra business. Why is that necessary?)

What's your favorite new purchases for Fall?
***
Do you have a box of Kleenex handy?
Our neighbors are retired clergyman who rescue dogs and continuously make us look bad by winning "yard of the month" on a routine basis. One morning, they awoke to find a sweet german shepherd puppy clinging to life as it lay - and I am not lying here - under the statute of Saint Francis in their yard. The pup was covered in fleas and tics, and hadn't eaten in who knows how long. What's even more incredible is that this little guy managed to make it into our little gated neighborhood and lay down in the yard of these two men who rescue dogs. Instead of calling animal control, they took the german shepherd to the local vet and are paying for all of his medical bills.
They named him Francis and he is doing great. Dan dropped by the vet this weekend and he is super sweet and going to make a great pet.

But that isn't even the saddest part of the story.

Our neighbors already have four rescue dogs and cannot take on another one thanks to the requirements of our HOA. Additionally, we can't take on another dog because, well, we have two and three would be insane with our lifesyle. Further, Kadira already met Francis and informed us under no uncertain terms that she was not a fan.

So if you, or anybody you know, are looking for a really gentle and beautiful dog please email me at duolynoted@gmail.com and I'll get you in touch. I mean, this dog literally collapsed under the statute of the patron saint of animals, there is no way it can't find a good home!

****
I am pretty bummed I have to go to work tomorrow. What's up private sector? Why do you hate Columbus?
Toby has the right idea:
Happy October!